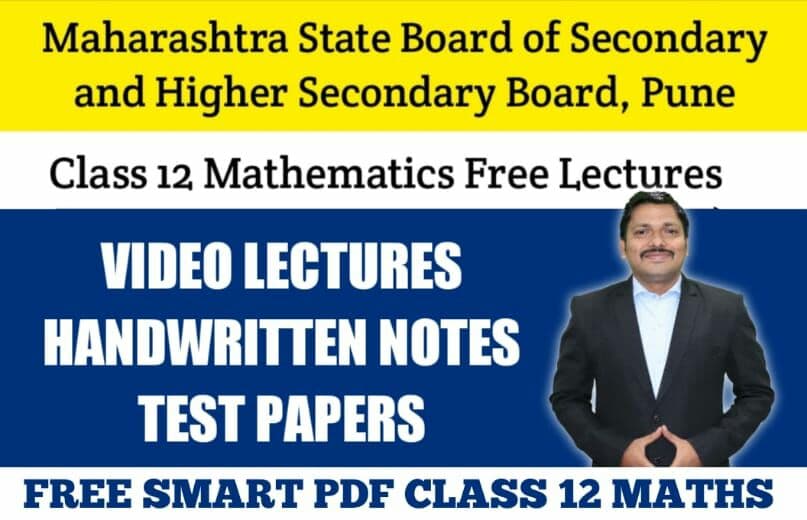 Free Maths video lectures for class 12th students
Mumbai: A math teacher has proved a boon in the corona lockdown for many students by preparing a recorded video lecture of all the lessons based on the new syllabus of 12th for all students of Maharashtra and making it available for free.
Let us tell you that the teacher of Mumbai, Dinesh Kumar Gupta had a new syllabus for the 12th as soon as the lockdown took place, on the other hand, all the schools, colleges, and coaching classes were closed due to the lockdown.  In such a situation, there was neither any guide nor any appropriate lecture based on the new syllabus.  In such a situation, Dinesh Sir defeated all the problems in the atmosphere of lockdown and recorded the lectures of all the lessons of the whole mathematics subject of 12th and made them available to the children free on YouTube, which benefited more than 1,35,000 students in Maharashtra.  Dinesh sir, along with all his lecturers, has provided hand-written notes to the children as well as tests on each lesson which he has compiled as a PDF.  By keeping it safe, children can watch the video lecture of any lesson at any time, as well as the notes of any lesson, or can get their tests by touching on it only once.
Dinesh sir has made a huge contribution to all the children of Maharashtra, which was useful in making the students successful in their studies even during this crisis.  PDF created by Dinesh sir is available for all of you
https://khansacademy.in/english-medium-notes/
Subscribe to my channel
Sorry, there was a YouTube error.
So what are you waiting for SUBSCRIBE to channel now